Website Tour
Welcome to CATIE's website
The navigation is clean and simple. The screen always gives you a clear indication of where you are within the site, your navigation options, and links to the news you want.
Features of catie.ca include:
The Basics: a snapshot of key information for those who are new to HIV and hepatitis C;
Web content organized into key subject sections (Prevention, Treatment and Healthy Living) to direct visitors quickly to the information they need;
The Strengthening Programming section that provides resources and case studies to help frontline service providers develop and deliver programs for their clients;
Integrated HIV and hepatitis C information;
A News section that provides the latest in HIV and hepatitis C news, resources in the CATIE collection, and upcoming events; and
A quick link to the CATIE Ordering Centre;
3 Ways to Tour the Site
Thank You
A number of organizations and individuals provided useful feedback during the development of CATIE's website. We thank: AIDS Committee of Toronto; Canadian Aboriginal AIDS Network; Committee for Accessible AIDS Treatment, Toronto; First Nations and Inuit Health Branch, Health Canada, Halifax; Health Initiative for Men, Vancouver; Peel HIV/AIDS Network, Ontario; PositiveLite.com; Positive Women's Network, Vancouver; Queen West Community Health Centre, Toronto; Regina Qu'appelle Health Unit; Saskatchewan Institute of Applied Science and Technology; and Toronto People with AIDS Foundation.
Special thanks to Bronwyn Barrett; Yves Brunet; Jody Jollimore; Cheryl Morris; Susanne Nasewich; and Greg Riehl.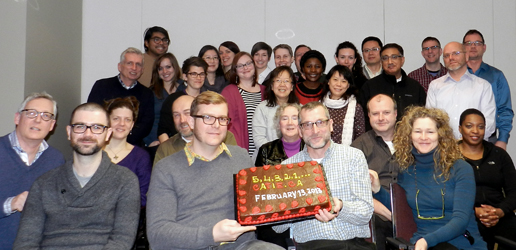 CATIE celebrates launch of new website, February 13, 2013