Busting HIV Myths
Nine Circles Community Health Centre
Winnipeg, MB
2017
Nine Circle Community Health Centre: Myth busters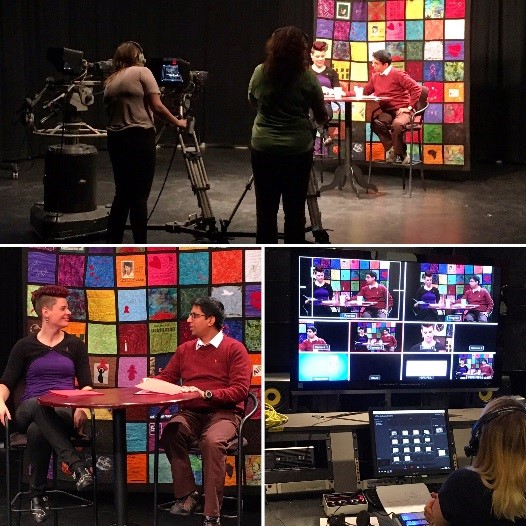 The Nine Circles Community Health Centre in Winnipeg, Manitoba, was approached by Shaw TV to create a short educational video for Winnipeg Talks, a series that spotlights local content. Nine Circles decided to focus on the basics of HIV because they saw this opportunity as a way to reach a general public often unfamiliar with HIV.
Nine Circles took the information from their HIV 101 Workshop and adapted it for a 20-minute TV segment. Busting HIV Myths, which first aired in June 2017, is now available on YouTube.
In Busting HIV Myths, Shauna and Srinath, two health educators from Nine Circles, explain the basics of HIV through four common misconceptions that people have related to HIV transmission and treatment. They dispel these myths by looking at simple facts and by examining recent HIV statistics for Manitoba.
The video also talks about the importance of routine testing and how language can stigmatize people. "It was really important for us to address stigma," explained Tania Wiebe, the Health Promotion Coordinator. "We felt like we needed personal voices to address how stigma and discrimination impact people living with HIV." With this goal in mind, the video includes interviews from Living with the Stigma of HIV, a video made in 2015 by Michael Rizza. In this embedded clip, six people talk about their experiences of being HIV-positive, how stigma affects them and what they would like people to know about HIV.
Nine Circles has received positive feedback about the video and hope that clinicians use it with their clients or with the family and friends of people living with HIV.
Click here to watch Busting HIV Myths. If you would like to know more about the video, you can email Teri Stevens, Community Engagement Coordinator at Nine Circles or call (204) 940-6000.