Summer 2013
Health on the Go
Wondering about your HIV treatment? How to quit smoking? Or when to take your meds? There's an app for that.
By Erica Lee
There seems to be an app for almost everything these days, and managing your health and HIV is no exception. Let's face it: Not everyone can afford a smartphone and not everybody wants one, but if you're the proud owner of one of these hand-held devices, here are a few free apps worth noting.
YourDocTalk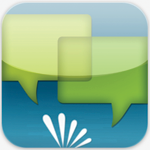 Whether you're thinking about starting or already on antiretroviral therapy, CATIE has a new app for you. YourDocTalk asks you a series of questions to identify the habits and health issues that may impact your HIV treatment options. Based on your answers, the app then creates a customized report that you can use to get the most out of your next treatment conversation with your doctor. It's quick and easy and your personal information remains completely confidential.
Available for iPhone, iPad and iPod touch.
www.catie.ca/en/treatment/yourdoctalk
Break It Off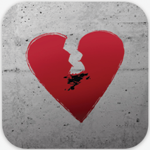 If you're trying to quit smoking, this app from the Canadian Cancer Society can ease you through your break-up with cigarettes. Break It Off tracks your progress—the times you've resisted the urge for a smoke and the times you haven't. You get progress trophies during the good times, and distracting activities as well as the option of a toll-free call to a Quit Coach during the bad.
Available for iPhone, iPad, iPod touch and Android.
iStayHealthy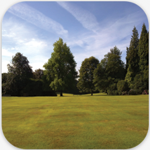 iStayHealthy helps people with HIV monitor their health. Use it to chart your CD4 counts and viral load, as well as results from other blood tests, like your cholesterol levels. You can keep track of the meds you're on, side effects you've experienced and any doses you may have missed. There's also a place to record the contact info of your health clinics. Last but not least, you can set up reminders telling you when it's time to take your meds.
Available for iPhone, iPad and Android.
<30 Days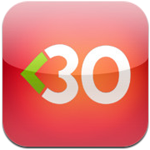 The Heart and Stroke Foundation's <30 Days challenges you to improve your heart health in 30 days or less. Start off by answering some questions that help you identify habits that could put you at risk for heart disease and stroke. It's then up to you to meet daily challenges to improve your habits, such as squeezing in some extra exercise by getting off the bus one stop early and walking. The app offers reminders and awards your accomplishments as you work your way toward a healthier heart.
Available for iPhone, iPad and iPod touch.
www.heartandstroke.ca/YourRisk
Erica Lee is the Information Specialist at CATIE. She works in the health library field, supporting the information needs of ­frontline service providers and service users.