Summer 2015
Visual AIDS: More Than Meets the Eye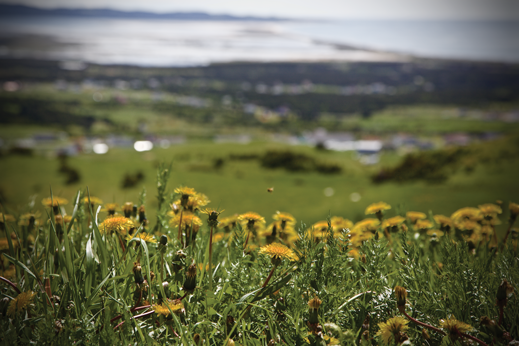 On the eve of the 10th anniversary of my HIV diagnosis, I have come to realize that in the wonderful world of HIV, society is increasingly divided into two: HIV-negative people and us, the HIV-positive ones! I don't mean to sound "negaphobic"; quite the opposite—I'm a firm believer in embracing our negative brothers and sisters. But sometimes HIV-negative people can lack a sense of humour. Even now, in the 21st century, we still have to sugar-coat HIV when the time comes to disclose our status, and when we're too "positive" about it, some people judge the casual way we discuss it.
When talking with an HIV-negative friend recently, he was surprised to hear me say, "This year, I'm celebrating 10 years of living with HIV!" He said: "I don't get it. It seems to me that there are better things to celebrate. Life, for example?"
I had to stop walking before I could respond. We were on the Magdalen Islands and the vastness of the Atlantic Ocean stretched before us.
"Celebrating HIV doesn't mean celebrating death! You're looking at only the foreground without seeing the full picture. I can't speak for 16 million HIV-positive people, because no two people deal with HIV in the same way, but I'm proud of the journey the virus has taken me on. I'm proud of no longer being ashamed of HIV. I'm proud of my small triumphs over discrimination, serophobia and all that baggage that comes with being positive. What surrounds HIV is all the people affected by this virus, and I'm proud to be among them. So, you see, I'm celebrating all those small victories."
On the Butte du Vent, the sun's rays were beaming down on us. My friend turned to me and exclaimed: "All right then, let's go have a beer and celebrate!" Cheers!
—André Quenneville, 56, Montreal