Winter 2012
A Hard Day's Work
Working while living with HIV presents its own challenges but, for those who can, it pays off—and not just in the bank account.
By Diane Peters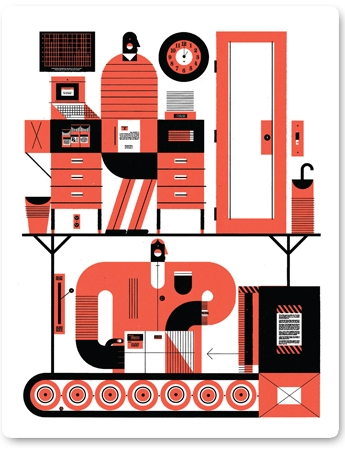 It was 1998 and Ian Nelson's friends were dying. HIV positive for 12 years, he was feeling terrible on a dual therapy of AZT and ddI. "My mind was mush," recalls the now 51-year-old Vancouverite. His management job for Canada Post involved a 6:30 am start time and intensive problem solving, and the stress and workload were becoming unmanageable. Feeling depressed and convinced that his health was about to seriously falter, Nelson went on disability leave.
At first, he relished spending long days at the beach. But, within months, boredom and depression set in, and he began taking acid and mushrooms, then progressively harder drugs. By 2000 he was addicted to crystal meth and living on government assistance, relying on food banks, yard sales and dumpster diving to eat.
In 2004, he suffered congestive heart failure. After being released from the hospital, Nelson came to the realization that he wanted to live. While doing outpatient physiotherapy, he began attending 12-step meetings and doing volunteer work with the AIDS service organization (ASO) Positive Living BC (formerly BC Persons With AIDS Society). When someone suggested he apply for a part-time job there the following year, his confidence was still so shot that he nearly didn't go for it. But he found the courage, landed the job and a couple of years later was hired on full time as the ASO's reception services coordinator.
Now, Nelson hits the gym three times a week, goes to the beach when he can and recently took his first holiday in eight years, to Oregon. He's also recently restarted a daily regimen of anti-HIV medications. He thrives on the routine of his job, has built up his confidence and enjoys the positive energy of his co-workers and volunteers. "I'm so happy that I've met all these wonderful people. They would not be in my daily life if I was at home."
Work of ART
Ever since the late 1990s, when the advent of antiretroviral therapy (or ART) offered a means to effectively control the virus, people living with HIV have struggled with incorporating work into their lives. While HIV is no longer a one-way exit out of the workforce, staying employed has its complications. Many people are still simply not well enough to work, while ­others, who feel good and want a job, face barriers.
Even for those who feel good, that feeling of well-being may come and go. Living with HIV comes with periods of poor health when working is difficult or impossible, episodes that can have a serious impact on people's health and income stability, as was Nelson's case.
Of the estimated 65,000 people living with HIV in Canada, no one knows precisely how many are in the workforce. Sergio Rueda, director of health research initiatives at the Ontario HIV Treatment Network (OHTN), led a survey of 2,000 people with HIV in Ontario and found that 40 percent of the men and 48 percent of the women were employed. Rueda also analyzed data from a group of 1,525 HIV-positive men in the United States: 41 percent of them were continuously employed over 10 years, 25 percent were unemployed and 20 percent worked on and off.
Illness, fatigue and side effects such as nausea and ­cognitive problems make a 40-hour work week difficult or ­impossible for some people with HIV. Others who feel well find that working full time makes keeping numerous doctors' appointments a logistical challenge. Depression, particularly for newly diagnosed people, can hold someone back from pursuing work or the education that leads to a career. People new to Canada may be juggling health ­concerns along with learning English and dealing with government paperwork.
Rules for getting and staying on income and medical support programs can also hold people back from taking a job. Many people feel programs such as the Canada Pension Plan Disability Benefits Program or private long-term disability plans are not flexible enough to take into account episodic bouts of illness and wellness. "Often you're either in, or you're out," says Don Phaneuf, director of employment and volunteer services for the AIDS Committee of Toronto (ACT).
Figuring out if it's worth it to stop a program and begin work, particularly part time, can be complex. ASOs spend a great deal of time helping clients decipher the rules. Programs usually reduce benefits, potentially also medical benefits, when other income is made. "There's little incentive for people to work under these programs," Phaneuf says. The result: Many stay unemployed (sometimes giving back through volunteer work) or find work for which they can get paid under the table.
Work it out
Theresie Nuwimana is still exploring what it's like to work and live with HIV in Canada. The 43-year-old knew of her status when she emigrated from Rwanda to Toronto in 2005. When she first arrived, she focused on learning ­English and then enrolled in a program to train to be a personal support worker. Once she began doing home care ­visits, however, she found commuting and working long hours to be too much. "I was exhausted by the end of the day. It ­wasn't good for my health." So Nuwimana went back to school and graduated this past autumn from a counselling and advocacy program at George Brown College.
However, her last placement at a women's shelter also proved a challenge. Since she sometimes needed to start late to work around doctors' appointments, she felt it wise to disclose her status to her supervisor, who was understanding and supportive. She did not want to disclose to any other staff, though it was hard to avoid their curiosity. Because Nuwimana worked shifts, she was constantly teamed with new co-workers, some who didn't necessarily understand her need to work flexible hours or why she had yet another appointment. "I want to work in a smaller place," she says. "What I really want to do is work in an HIV organization, where my co-workers will understand the reason I might have several doctors' appointments in one month."
No one starts a job knowing everything about it, and discovering what you need once you're on the job is not uncommon. "It's important for people to understand their tolerance for a bit of uncertainty," says Melissa Popiel, coordinator of HIV and Episodic Disabilities Initiatives for the Canadian Working Group on HIV and Rehabilitation (CWGHR). "For example, you may not know in advance what your ­benefits plan will be like, or what the workplace culture will be."
And not all jobs suit people with HIV. Many tend to avoid high-stress jobs and physical work that involves heavy lifting. Shift work can wreak havoc on sleep and med schedules. Those who experience cognitive side effects from their meds also have to take that into account when looking for work.
As well, an HIV-positive person may need the workplace to be accommodating in certain ways. "[People with HIV] should know that they have a right to be treated without discrimination in the workplace. That's one thing," says Renée Lang, staff lawyer at the HIV & AIDS Legal Clinic Ontario (HALCO), "but you also have a right to accommodation because of your disability." Except for jobs under federal law (such as working for the Canadian government), the specifics of those rights fall under provincial labour standards and human rights legislation. "Most of the time, what clients are asking for is quite reasonable," Lang says—access to a private bathroom, a place to store meds or a quiet room for naps or downtime. Most commonly, people are requesting flexible hours, like starting an hour later some days.
"Workplace accommodation is a process," Popiel says. People taking on a new job should be sure they can do the core tasks—the accommodation would make small changes to the work environment so the job is accessible and not unhealthy for someone with a disability. While employees have the right to these changes, employers have rights too, and the law protects companies from making accommodations that would affect the success of their businesses.
Employees should be prepared to discuss options with their employer and know that if there are a number of appropriate options, employers can choose the one that best fits the needs of the organization. "If an accommodation isn't working well, employees should talk with their employer immediately, so that the problem doesn't become a performance issue," Popiel advises.
To set up the right accommodation, people with HIV have to speak up at work. However, that does not necessarily mean disclosing their HIV status. In fact, most jobs in Canada do not require disclosure, and privacy and human rights law protects your right to not disclose.
While many worry that ill treatment of HIV-positive people in workplaces is common, Lang says that, in fact, such cases rarely come up. "Frankly, we see more concerns about stigma and discrimination than we see it playing out." (Discrimination on the job? has more information about your options if you feel you are facing discrimination because of your HIV status.)
There are few occupations that explicitly exclude HIV-positive people, and even these vary across the country. For example, in Ontario, the only job that a person with HIVis not permitted to do is that of emergency medical technician (EMT, also known as a paramedic). Alberta has no guidelines around HIV status and this occupation. Physicians must disclose their status to their professional college but not to their employer or patients, and they can safely do their jobs thanks to universal precautions. (This was tested within the legal system after a Quebec pediatric surgeon's HIV status was revealed following her death in 2003. The Canadian Medical Association stated that she had no obligation to disclose.)
People with HIV must reveal their condition to an employer's health insurance company but even that is private. For instance, if human resources asks you to fill out a medical form and hand it to them, you can request to send it to the insurer directly. Lang says it's important to never lie on questionnaires that ask if you're taking medication or have underlying health issues. Just tick off "yes," and use the comment section to say that your condition will not affect your work.
To get accommodation, a person must provide a doctor's note, but that can state that you suffer from fatigue or nausea without revealing the underlying cause. By law, your employer can't probe for more details.
Working freelance is an option that avoids dealing with an employer and a workplace, and it seems like the perfect job: work from home while running your own business. No office politics to stress you out, no rigid start time to interfere with sleep and meds, and no commute. Many people with HIV thrive as freelancers and find it's the only way they can work and stay well. Others find challenges in this career path.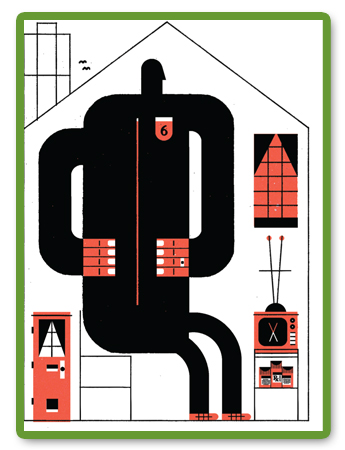 Such as John Smith. For years he was a successful self-employed retail consultant. But the stress of his HIV diagnosis in 2010 and feeling unwell made it impossible to work for a few months. Being at home alone, letting his business slide, did not help: "It made me reclusive and isolated." Freelancers can lack the kind of social support those with traditional jobs often find at work. They don't have access to company benefits plans. And the worry that comes with business fluctuating doesn't help stress levels.
Smith soon got his health back on track and worked with Employment Action in Toronto to rebuild his resumé and find a full-time job. Going out every day, seeing other people and keeping busy has done a lot for him. "It gives me something to distract me," he says. "I feel good about myself rather than staying at home and worrying about my illness."
Positive payback
For people with HIV who do manage to get around the challenges and either continue working or return to work, the value is huge. In a recent survey study, OHTN's Rueda looked at 18 previous studies charting workplace status and health. These reports revealed that working is not just associated with good health—since, of course, healthier people are more likely to work—but also that "these findings suggest causation," Rueda says. "Employment leads to better health." He also discovered in this study that losing a job can put a dent in your health, but going back to work later on can bump it back up again.
A paying job gives you money, which allows you to eat well, find a good home and, like Ian Nelson, enjoy healthful perks like gym memberships and vacations. In a 2011 survey of people with HIV in Ontario led by Rueda, people said the most important thing a job gave them was a sense of identity. "Work lets you be defined by what you do, not just by your illness," says André Samson, professor in the department of counselling at the University of Ottawa. "Working is the normal experience during adult life. It is our main activity, it's how we express ourselves and are a part of society." As well, jobs can offer a social network to lean on when times are tough.
To capitalize on these benefits, some organizations are trying to remove return-to-work obstacles at the government and workplace levels. And not just for people with HIV: Arthritis, mental illness and some cancers—conditions that affect millions of Canadians—are also episodic disabilities that can affect a person's ability to work full time. Organizations such as CWGHR are working with governments to change social support rules and educating workplaces about discrimination, accommodation and episodic illnesses. Their work is having an effect. For instance, when Popiel began speaking to human resources professionals four years ago, only a few had heard of the term "episodic disabilities." These days half the room knows the term.
Services for HIV-positive people seeking work are also growing. People in Toronto can turn to ACT's Employment Action to talk about career issues, spruce up their resumes and find jobs. Across Canada, people with HIV and anyone with a chronic illness can access CWGHR's newly launched Episodic Disabilities Employment Network (EDEN), a web-based peer support portal.
These changes are not yet enough to get every HIV-positive person who wants a job out there working for a regular paycheque. But they're a start toward enabling people to build a future for themselves and showing the work world that HIV does not have to stop someone from contributing. People with HIV or other episodic disabilities have both a right to work and a great deal to offer to our society and economy.
Diane Peters is a Toronto-based freelance writer and teacher. She writes about health, business, parenting and other issues. This article was researched with funding assistance from the Canadian Institutes of Health Research (CIHR).
Illustrations by Raymond Biesinger
Hot topics in HIV & work
Newcomers – Many HIV-positive immigrants face unique challenges, including language and cultural barriers and a lack of understanding of how to navigate the Canadian job market—on top of the day-to-day struggles of living with HIV.
Retirement – Many HIV-positive people contemplating retirement face a big question about how to access drug and health benefits after retiring. As more and more people with HIV move toward retirement, this issue will become even bigger.
Policy changes – Finally, employers need help to understand the implications of new and upcoming policies designed to help protect people with disabilities in the workforce. In 2010, Canada ratified the Convention on the Rights of Persons with ­Disabilities (CRPD). As well, Ontario is in the process of implementing the Accessibility for Ontarians with Disabilities Act (AODA) and other provinces are looking at similar laws. Holding governments and employers accountable for putting these standards into action will help people with HIV enter and stay in the workforce.
Discrimination on the job?
If you're being discriminated against on the job, or if you get fired—you suspect—because of your HIV status, there are ways to seek justice. If you've been at a job for a few years, it might be worthwhile to pursue fair severance through the courts with the help of a lawyer. Or, if you haven't worked at a job for long, or you've experienced serious discrimination, you might seek damages through your province's human rights commission. If you were seriously wronged, you could get an apology or even a monetary settlement.
But be forewarned: Seeking justice is not an easy process. It takes time and your previous employer might say some pretty nasty, even untrue, things. "If you put in a complaint," says HALCO's Renée Lang, "you're going to hear stuff back that you don't want to hear."