Winter 2014
Start Me Up!
3 inspired startups: by PHAs, for PHAs.
By Diane Peters
Be your own boss, set your own hours, empower yourself and make a difference on your own terms: These are some of the reasons people start their own enterprises. For people living with HIV, those reasons may be even more powerful, as entrepreneurship can also offer a way to participate in the workforce while still being able to take care of yourself. Meet three individuals living with HIV who started their own successful organizations and changed a corner of the world because of their vision, community spirit, drive and hard work.
Valerie Nicholson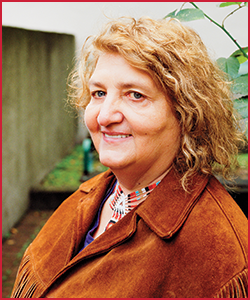 Co-founder of Harvest Organic Co-op
After Valerie Nicholson got clean and off the streets of Vancouver's Downtown Eastside a few years ago, she relied on food banks. But even after she landed a job as a community-based researcher and could afford the healthier choices at grocery stores, she kept going back for the same old canned foods, terrified to let go of the food banks. "There's a fear that the rug's going to be pulled out from under you."
As someone who advocated for food security, she knew there had to be a better option for people living with HIV. Nicholson came up with the idea of a fruit and vegetable co-op that would give people living with HIV, hepatitis C and other chronic illnesses access to fresh organic produce on a regular basis.
She signed up for a six-month program at Simon Fraser University, designed to help participants create an HIV-related community project. There, she partnered up with Mikey Arzadon, who shared a similar vision, to cook up a plan for an organic food co-op. The two found a source for produce with Discovery Organics (which gave them advice on how to start and offered them a discount on deliveries) and secured space at AIDS Vancouver, where once a month they take orders and distribute food.
In February 2012, Harvest Organic Co-op was launched. People hand over money—orders start at $5—in advance for a bag of organic produce. When the food comes in a bulk shipment a week later, Nicholson, Arzadon and a volunteer sort the lettuce, potatoes, beets and the like into individual orders. "We use math and charts," says Nicholson. "We've got it down to a science."
Clients—and AIDS Vancouver staff—love the earthy smell of the produce, which signals that it's food pickup day. One woman who uses drugs regularly gives Nicholson $20 and asks for a $5 bag of produce once a month until her deposit is gone, realizing that otherwise she'll probably spend it elsewhere. Another client orders $40 worth and gives most of the food away to other people with HIV in the neighbourhood because he loves to share the wealth when he can.
Within a year of the launch, Harvest was able to expand to a second location (Vancouver's Mole Hill Community Housing). The bigger goal is to incorporate as a nonprofit and attract funding for new projects, such as buying bikes to deliver orders to those who are too unwell to get out.
Nicholson still has plenty of energy for Harvest and offering fresh food to a community used to few choices. "I've seen a change in myself through healthy living and eating," she says. "This is my way of giving back."
Interests: Aboriginal drumming, nature, storytelling, volunteering at Charlie's (pet) Foodbank, playing with my grandchildren and seeing the world through their eyes.
Past gigs: Delivering HIV and nutrition workshops to BC nonprofits, peer research, housing advocacy.
What drives you? Wanting to make a difference—I believe that the Creator made me positive for a reason.
Your advice to other PHAs dreaming of their own startup? Follow your dreams. I started the Co-op on a dream and a shoestring. Look for the right fit, ask questions and find a great mentor.
One wish for 2014: That everyone has fresh, healthy, affordable food and no one goes hungry.
Brian Finch
Founder of PositiveLite.com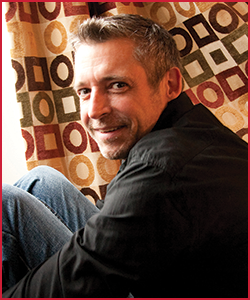 Brian Finch has always believed that there's more to life than just your HIV status. That's why he wasn't happy with many of the online publications out there for people living with HIV. "It's just always about HIV," says the Torontonian. "I don't want to live that way." Inspired to create something more offbeat and irreverent, where people would be able to read about art, caregiving, sex, yoga, parties and HIV, he decided to create his own online publication.
Although he was already busy doing volunteer work with the Canadian Treatment Action Council (CTAC), Finch found the time to teach himself how to create web content. With the help of a web designer and a tiny chunk of funding, he launched PositiveLite in early December 2009.
Finch was soon busy covering events and staying up late to upload videos, write, edit and deal with a myriad of technical challenges. His hard work paid off: The site quickly became popular, averaging about 22,000 hits a month after just a year and a half.
Over time, audience feedback encouraged Finch to adjust his editorial stance: "We found that people wanted more in-depth stories on serious topics," he says. Now the site offers everything from hard-hitting essays on barebacking and interviews with top HIV researchers to theatre reviews, travel stories and recipes.
Toward the end of 2012, Finch began to worry about the site's future: He didn't have the energy to run it alone anymore. Fortunately, he'd been able to attract some advertisers, so the site was starting to break even (he'd put a lot of his own money into it in the early years) and had an established roster of contributors. Among those was experienced blogger and AIDS activist Bob Leahy, who agreed to step up as editor. And retired social worker and CATIE board member John McCullagh took over as publisher. "I think it says a lot about the site when other folks want to be on board and do all this work to keep it going," Finch says.
Finch remains on the PositiveLite board and continues to write regularly for the publication, while taking time for himself and perusing other interests and projects, including a one-man comedy show. He can now step back knowing that PositiveLite is having a real impact. People with HIV across Canada—and around the world—have told him about the difference his mixture of fun and serious stories has made in their lives. "I feel like I've done something," he says. "This is my little legacy project. This is what I'll leave behind as my contribution to the movement."
Interests: Comedic storytelling, globe-trotting, pushing the envelope and being an unapologetic HIV-positive performer who lets people know we're not defined by our status. Also: watching American Horror Story and following mayor Rob Ford scandals.
Past gigs: Phone counsellor for Manitoba HIV/STD line, make-up artist, coordinator of PWA Speakers Bureau, treatment advocate and standup comic.
What drives you: The need to educate people in new and creative ways. Wanting to be autonomous and authentic and challenge myself.
Your advice to other PHAs dreaming of their own startup: Look for a niche—something that isn't being done, a need that isn't being met. Cultivate your experiences and networks. Honestly assess your strengths and weaknesses—you can always get others to bridge any gaps. Most of all, go for it! We need more people with HIV creating their own opportunities and being examples for others.
One wish for 2014: That more PHAs become more open about their status. It might be scary, but it won't be until others come on board that the world is going to change.
Bruno Lemay
Portail VIH / sida du Québec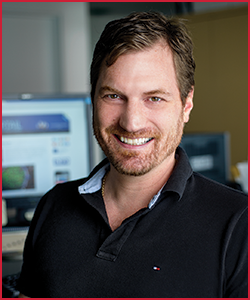 Bruno Lemay had no idea his many years of developing treatment information for AIDS service organizations (ASOs) would eventually lead to him founding and running a successful nonprofit. He had worked for organizations like CATIE and the Comité des personnes atteintes du VIH du Québec (CPAVIH) when Maison du Parc, a shelter for people with HIV in Montreal, asked him to develop an online directory of resources for people with HIV across Quebec, including those in rural areas with little access to services.
Anticipating that the ambitious project would need serious funding to stay afloat, Lemay approached pharmaceutical companies, using contacts he'd forged at CPAVIH.
In May 2008, Portail VIH-sida du Québec was registered as a nonprofit, with Lemay at its helm. Although he had experience working with ASOs, he had never run an organization before, and he'd certainly never started one from scratch. But he did it: gathering volunteers to help build the site and recruiting a board of directors. He wrote bylaws and policies, created an accounting system and promoted the new project—all while taking courses in healthcare and social services management at the University of Montreal.
With the help of his volunteers, he soon put together a huge portal of online resources containing comprehensive treatment and support information and links to HIV organizations across the province. (Today, the site connects Quebecers to 10,000 resources and gets hundreds of hits each week.)
After turning his newly honed administrative skills to writing grant proposals, Lemay scored funding to hire a full-time information coordinator, produced videos for the site and created what became the immensely popular guide L'essentiel du VIH-sida [HIV: What You Need to Know]. He also forged partnerships with healthcare professionals and other HIV organizations. More recently, he developed the mobile app Sexposer (for youth to learn about preventing HIV and sexually transmitted infections), which further established a name for the organization.
After five-and-a-half years with Portail, the pressures of constant multitasking caught up with him earlier this year. "I was exhausted. I needed to do something else."
After helping Portail VIH / sida du Québec move to a new office and hiring a new executive director, Pierre-Henri Minot, Lemay left in August (he now coordinates a provincial hepatitis C mentorship program for healthcare providers). "As director, you start from scratch, you bring it to term, and you watch it grow—it's my baby," he says of the project he's just left behind. "I'm proud of what I've done and I'm leaving it in capable hands."
Interests: Biking, kayaking, going to the gym, music and singing.
Past gigs: Competitive swimmer (at national level), swimming instructor, coordinator of volunteers and HIV info hotline for CPAVIH, educator at CATIE.By Diane Peters
What drives you: My fertile, crazy imagination and developing new ways to engage people in learning.
Your advice to other PHAs dreaming of their own startup: Work hard and persevere!
One wish for 2014: A little less work and more time to rest and enjoy life!