Winter 2015
From the Front Lines: Meet the Bloggers
CATIE educator Melissa Egan takes us on a tour of the HIV blogosphere.
Lately writing online has become an exercise in counting to 140—the character limit of a tweet. While modern technology makes it easy to keep things short and snappy, we do sometimes want a few more words! So we're getting to know some folks who prefer to express themselves in paragraphs, and we'd like to introduce you…
With their blog "The A Word," staff at the newly renamed HIV Community Link (formerly AIDS Calgary) have built upon their great skill of engaging people in the work they do. Communications coordinator Weston Jacques and the other HCL bloggers keep the content fresh with stories for people living with HIV, updates on agency events, safer-sex tips and information about new developments in HIV research. The blog, an integral part of HCL's website, highlights the voices of those living with HIV alongside cutting-edge facts pulled from sources around the world. Some entries link to videos and news stories while others capture changes in human rights, HIV testing and harm reduction.
The AIDS New Brunswick blog provides quick access to the latest agency news and events. Staff post pictures of AIDS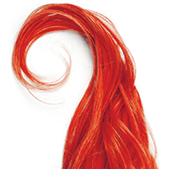 Walk fundraisers and community happenings while making sure their readers know about what's making headlines around the world. On the Poz Blog page, HIV-positive New Brunswickers share experiences and ideas, and inform others about community events.
In reading the blog, it's easy to see how lively AIDS New Brunswick is: Its resourceful approach to community engagement has iPad winners grinning next to staff members. They even devised a unique way to show support for people living with HIV while raising awareness at the same time. Profits from the sale of red hair extensions sold by local hair salons are donated back to the agency as part of a World AIDS Day fundraising event. This group's got substance and style!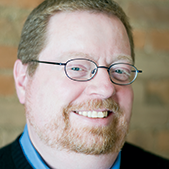 "Talk to the Hump" offers a unique opportunity to spend time reading about the personal journey of a Montreal man who has been living long-term with HIV. Ken Monteith, a lawyer-turned-HIV-community-worker and now executive director of COCQ-SIDA, a coalition of Quebec AIDS service organizations, describes it as "the ravings of a gay man living with AIDS and lipodystrophy."
Among Monteith's musings, he writes about having an MRI, giving readers a peek into how the process unfolds for him, which he quickly follows up with a long post on the movies he's recently seen. It is that juxtaposition that makes "Talk to the Hump" so much fun to read and attracts more than 2,000 people a month around the world. In this spirited place, you'll find a clear voice that shows readers the many facets of the life of a man who just happens to have HIV.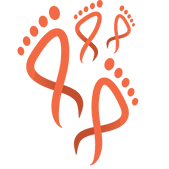 CATIE now has its own blog! We've launched it to build an online community where people from across the country—and beyond—can engage in conversation about HIV and hepatitis C.
For the inaugural post, CATIE's Executive Director Laurie Edmiston reflects on the International AIDS Conference, in "What hit hard at AIDS 2014." Staff post regularly—pieces that we hope will inspire you to post your own reflections on everything from new research to health and social issues—and guest writers will share their stories as well. We hope to spark conversation about what it's like to live with HIV and hepatitis C in Canada while also offering the latest information about treatment and prevention from international conferences. Your participation will be a huge part of our success.
If you're still searching for more...
My Fabulous Disease
If you haven't checked out Mark King's powerful and provocative video blog, you're in for a treat. Every post is an invitation into his life. As an HIV-positive man in recovery from a meth addiction, his unorthodox approach and unabashed joy for life provide an original and often hilarious perspective on life with HIV. For more about Mark and his journey, head over to marksking.com
I'm Still Josh
Weeks after creating a video of his HIV diagnosis two years ago, 29-year-old Josh Robbins launched this blog aimed at combatting stigma. His website is a cacophony of links, videos and comments from people living with HIV. Be sure to visit his Encouragement Wall for heartwarming and confidence-building words that will brighten your day. Get to know Josh at imstilljosh.com
Positively Positive
In launching his personal website in 2003, Bradford McIntyre's goal was to break down stigma and discrimination and to bring hope to other people living with HIV. On a daily basis, he collaborates with individuals and groups in Canada and throughout the world to highlight their HIV news and events. In particular, check out the HIV/AIDS News section of positivelypositive.ca for his carefully curated list.
Last but not least, you'll want to bookmark PWN and PositiveLite. We've highlighted these Canadian blogs before, but they're worth mentioning again.
Positive Women's Network (PWN)
The women at PWN—Janet, Erin, Monique and Miriam—blog about everything from sex and stigma to media and menopause. These women sure do their homework! They're all a pleasure to read and you'll likely end up learning something new. Find them at pwn.bc.ca/blog
PositiveLite
One of the most comprehensive online HIV magazines, PositiveLite is where you want to go to find cutting-edge information, rich social commentary and excellent writing about HIV. With a wealth of contributors and compelling topics, it's easy to lose a few hours bloghopping. Check out PositiveLite.com